Site moved
This site has moved. Go to the current homepage for new content.
Projects
---
WindowGroomer.
Split screen like a pro.
Maximize your available screen space without resizing manually. More flexible than Aero Snap but still easy to use.
GitHub repository
Download
---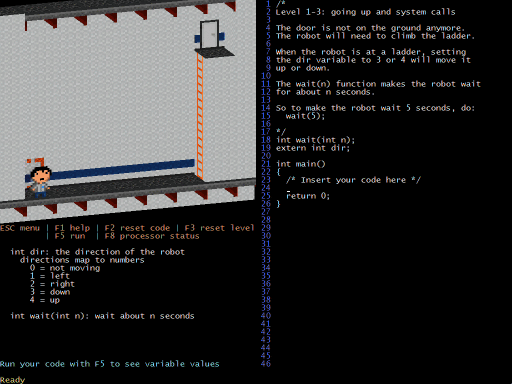 Type code into the editor, then press F5 to watch the robot run your code.
Mumei.
Beginner's programming, streamlined.
A game intended to teach introductory C programming, complete with compiler and VM to run your code.
GitHub repository
Download demo
Contributors
---